Updates
Go to page: 1, 2, 3, 4 ... 383
June 6, 2021 - Weekly Raffle Results!
The results are in! The winner for this weeks raffle was Redrock! Congratulations! The winning pot was 46,260,700 tu.
The raffle has been reset, and you may now buy tickets for next weeks drawing. Remember, the starting pot is always 25,000,000TU, so grab your tickets for a chance to win!
Comments: 0 [ View / Post Comments ]
June 5, 2021 - Pride Month
Pride Month!
In honour of June being Pride Month, Nicolette has just received a colourful new range of tank tops and heart pins. These are a permanent addition to Fashion Galore.

We are proud of Rescreatu's diverse, accepting community and we hope you will enjoy donning these new items to embrace your identity.












Name Clearings
A reminder that the window for name clearings is now underway! Check out the previous news post for further information, and contact Dan if you have any questions.
Good luck and may the odds be ever in your favour!
Let the games begin.
Comments: 15 [ View / Post Comments ]
June 1, 2021 - Creatu Name Clearings
Banned/Inactive Account Pet Clearings



To clear up server space and give users an opportunity to gain otherwise unobtainable names, we will be clearing the pets of certain banned and inactive users.

Most of the banned and inactive accounts have had their pets moved to a different account, found in the showroom of the account
NameClearings
, which the site will automatically clear a random amount of pets from at random intervals. Clearings will happen at a minimum of once per day and will have a minimum of 100 pets included. These clearings will begin at an earliest of
Saturday, June 5th, at 00:00:01 RST
. More pets may be added throughout the course of the clearings, until the above account is empty.
Currently, there are over 34,500 Creatu to be cleared, and that amount will rise as we add in more accounts.

If you have any accounts that you wish to be included on this list, please rmail Dan.

To qualify for clearing, an account must have been inactive for at least 7 years or have been banned for at least 6 months.
This means an account must have been inactive since at least 06/01/2014 or banned since at least 12/1/2020.
FAQs:
Q: Is my account at risk?
A: If you're reading this, your account isn't at risk unless you don't log in again until 2028. In that case, ensure you log in again by 2027.

Q: Will the pets be sent to the forest?

A: All pets will be deleted, no exceptions.

Q: When will xyz pet be cleared?
A: The pets will be cleared at random, not by species, color, alphabetical order, etc. It is automated, and we cannot tell you when it will happen as we don't know.
Q: Will xyz banned/inactive account be cleared?
A: Please rmail Dan before the clearing begins for a case by case answer on if an account is eligible to be added to the list. Please note the rules above on if an account qualifies.

Q: Will there be another clearing any time soon?
A: There will not be another clearing during 2021. The next clearing would likely not occur until sometime in 2023, should there be another.

Please direct all other questions to Dan.
Comments: 14 [ View / Post Comments ]
May 31, 2021 - Creatu Log Revamp
If you ever need to locate a pet on your account of a specific species and color, don't forget to check your Creatu Log. You can access this page by navigating to Information > Creatu Log.
In other news - a friendly reminder. All remaining Spring Celebration activities will close tonight at 11:59:59pm RST. This includes the Shiny Quest, Karrie's Prize Shop, Toby's Egg Painting, and the Egg of Eternity.
Comments: 5 [ View / Post Comments ]
May 30, 2021 - Creatu Collections
So you're addicted to collecting creatu...?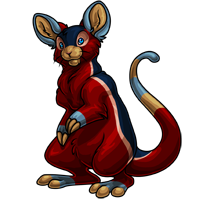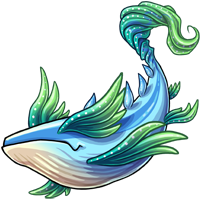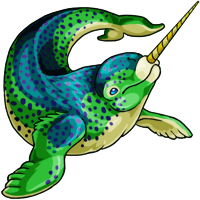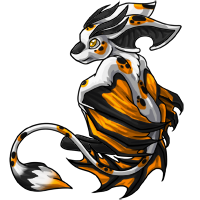 Did you know there are a total of 1,249 possible variations of colored creatu?
If you enjoy collecting creatu and want to slim down your Showroom, consider the new
Creatu Collection
feature!
Collecting creatu also contributes towards your daily rewards.
You may access Creatu Collections from the
Activities
page or from profiles where you can show off how many creatu you have collected and how many collections have been completed. You can also share your creatu collections with others, allowing them to browse through your collecting progress.
Note: Creatu that are collected are removed from the game and are permanently collected - you cannot retrieve access to these creatu once collected. We know this feature won't be for everyone but for those who are interested, we hope you enjoy.
Comments: 21 [ View / Post Comments ]