Updates
Go to page: 1, 2, 3, 4, 5, 6 ... 367
November 17, 2020 - Squishies and Avatars Galore!



Malcolm is now selling his Achromatic Mythical Squishies in the Black Market! Unfortunately for him, Mythical Creatu cannot be hatched in Achromatic. We hate to burst his bubble; but at least these are a great fan-inspired production by Malcolm.
These will be available until Monday, November 30th, at 11:59:59pm RST!

Malcolm has also been displaying a new Magical Orb in his shop! I wonder what this could be for? Stay tuned and find out!





Can you find these new Hidden Avatars?
15th Birthday Event Items are now easier to find in NPC Shops.

Comments: 4 [ View / Post Comments ]
November 16, 2020 - Birthday Event Items, Strange Squishies!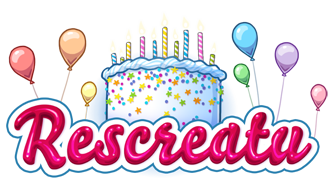 In celebrating Rescreatu's 15th Birthday, there are some new event items for you to collect!

Confetti Marble - Available via the new Creatu Explore Feature

Confetti HA Item - Random Events


15th Birthday Cake - Baked Goods


15th Birthday Cake Squishy - Squishy Shop


15th Birthday Stories - Book Bargains
Can you collect them all? The 15th Birthday items will have their own collection at the end of the event, so make sure you get one of each!

These will be available until Monday, November 30th, at 11:59:59pm RST!
Strange happenings afoot!



Malcolm from the Black Market has gotten his hands on some mysterious new squishies! He has been bragging about his new set of Achromatic Mythical Creatu squishies, along with an entire line of planet themed Mysterious Squishies which don't even resemble a Creatu!







What could any of this mean? Why, we all know that Mythical Creatu can only be hatched in Natural, Black, and Albino. And Malcolm's Mysterious Planet Squishies don't even look like a Creatu! Those new Black Shuck Squishies he was selling for Friday the 13th must have really gotten to his mind, because we think he's gone crazy! Hopefully everyone will have a chance to get their hands on these new squishies soon - but the question most of us are wondering is, where did he get his inspiration for these?
All Friday the 13th event items are now Retired. There is now a Friday the 13th 2020 collection for you to fill!

Comments: 8 [ View / Post Comments ]
November 15, 2020 - Rescreatu's 15th Birthday!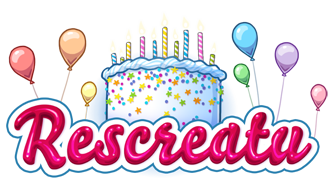 Rescreatu is celebrating it's 15th Birthday! Rescreatu was founded in 2005, with the first members joining in late October and early November. This makes us one of the oldest pet sites still alive and kicking! While we have never had a full birthday event, we plan to make up for it with some exciting things coming soon - including new exclusive event collectables, new squishies, an update for a few of our most popular Creatu, some Cash Shop sales, and another huge surprise! Stay tuned over the next week to check out everything in store!








Showrooms and Rancher Shops have received an update. They are now significantly more expensive to upgrade. This update will be closely monitored and may change later if needed.
All Friday the 13th Event Items will RETIRE at 11:59:59pm RST tonight, 11/15! Are you lucky enough to collect them all? After they retire, there will be a collection for you to fill with all of the items, so grab them while you can!

Comments: 33 [ View / Post Comments ]
November 15, 2020 - Weekly Raffle Results!
The results are in! The winner for this weeks raffle was Titanium! Congratulations! The winning pot was 45,253,000 tu.
The raffle has been reset, and you may now buy tickets for next weeks drawing. Remember, the starting pot is always 25,000,000TU, so grab your tickets for a chance to win!
Comments: 0 [ View / Post Comments ]
November 13, 2020 - Friday the 13th!
Today is Friday the 13th!

These new limited items can now be found around the site, but will RETIRE on Sunday, 11/15, at 11:59:59pm RST!

Shattered Mirror Marble - Random Events

Black Shuck Squishy - Black Market


One for Sorrow - Book Bargains

Petit Fours - Sweet Shop

Comments: 5 [ View / Post Comments ]