Updates
Go to page: 1, 2, 3, 4, 5, 6 ... 347
February 20, 2020 - Gwen
Interesting, it appears that Gwen wants to talk to you again. Maybe she has her list together already?

Comments: 3 [ View / Post Comments ]
February 16, 2020 - Weekly Raffle Results!
The results are in! The winner for this weeks raffle was Eri! Congratulations! The winning pot was 52,307,875 tu.
The raffle has been reset, and you may now buy tickets for next weeks drawing. Remember, the starting pot is always 25,000,000TU, so grab your tickets for a chance to win!
Comments: 3 [ View / Post Comments ]
February 14, 2020 - Egg Hunts and Elementals
Happy Valentine's Day from us at Rescreatu! We hope you have an enjoyable day, whatever your plans might be.
The Egg Hunts for Iluvu and Vaspi are now available!
For each species, once you begin the hunt you will have 48 hours to collect as many eggs as you can. How many will you manage to find?

What's more, Iluvu and Vaspi are now available in the elemental effect! They can be blessed at the Reiflem or Relcore shrine, respectively.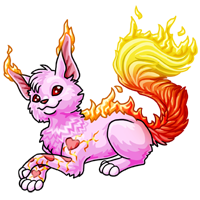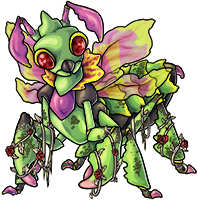 Comments: 13 [ View / Post Comments ]
February 13, 2020 - Love is in the air
It's that time of year again! Love is in the air and everything seems slightly brighter. You wonder how Gwen and Joel are doing, now they're engaged. Maybe you should go and visit?

It's also time to share the love with your fellow Rescreatians.
The Rapport Jubilee Valentine Exchange is open once again. There are some new squishies to collect as well as some great new rewards if you manage to reach a certain number of Valentine requests
.


Comments: 6 [ View / Post Comments ]
February 11, 2020 - New Apples!
Appears to be some new apples in the Apple Tree!
Can you find them?





Phos Staff Apple, Kina Staff Apple, Isolation Staff Apple, Tiberius Staff Apple, and Perfection Staff Apple
Vote which one is your favorite in the comments below!
We will randomly pick a winner and they will receive an Endless Slice of Apple Pie of their choosing!
Comments: 126 [ View / Post Comments ]