Updates
Go to page: 1, 2, 3, 4 ... 342
January 24, 2020 - Divuin and Narwi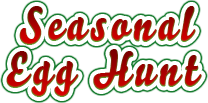 Hopefully you aren't too tired from all this winter activity, because it's now time to go exploring through the ice caves for Divuin and Narwi eggs!
As usual, for each hunt once you press start you will have 48 hours to find as many eggs as you can. How many will you manage to find?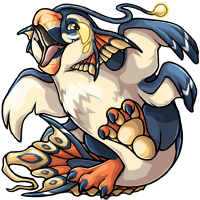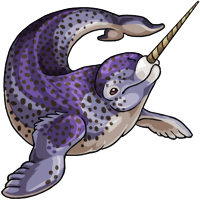 Wow, so many wonderful suggestions for naming our new Eleodon baby! We will spend some time choosing our favourites before putting them forward for a vote.
Comments: 3 [ View / Post Comments ]
January 19, 2020 - A New Baby
I took your advice on board, and hatched myself a beautiful little Eleodon. Isn't she glorious? Do you want to help me come up with a name for her?
Each of you may leave one or two (please no more than 2!) name suggestions in the comments below
and we will pick our favourites for you to vote on! Make sure you get your suggestions in by 11:59pm on Jan 22. Of course, we will have a treat for whoever suggests the winning name.
Comments: 145 [ View / Post Comments ]
January 19, 2020 - Weekly Raffle Results!
The results are in! The winner for this weeks raffle was Snunez6003! Congratulations! The winning pot was 52,766,350 tu.
The raffle has been reset, and you may now buy tickets for next weeks drawing. Remember, the starting pot is always 25,000,000TU, so grab your tickets for a chance to win!
Comments: 1 [ View / Post Comments ]
January 15, 2020 - Melted
Have you seen? Thanks to all your hard work, the sheet of ice has finally melted and the tunnels are open to explore!
Everyone who made it onto the tea brewing leaderboard will be rewarded with a frozen river backdrop and a special trophy! You can check out the backdrop in the dream builder. These will be sent out shortly.

What's more, Ahea and Roditore are now available in the Frostlight effect!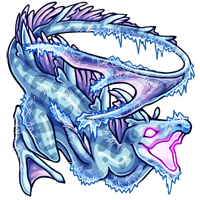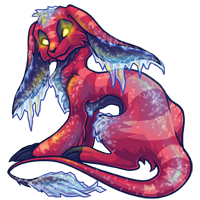 This effect can be obtained from exploring the tunnels with an eligible creatu, or by using a Frost Light Icicle.
Click here
to see which species can be granted this effect.

Elijah wants to thank you personally for your help, so be sure to visit him at the ice tunnels once more.
Comments: 12 [ View / Post Comments ]
January 12, 2020 - Changelog
Please refer to the following for a list of changes that have been made on Rescreatu over the last few days.




1. A variation of the Quest Log has been added to Quest main page.

2. Quest item rewards have been moved to their own page and have received a small UI update.

3. 100k and 1 Million TU barter tokens have been added as additional item prizes to each quest.

4. Fixed a glitch that allowed skipping of CAPTCHA when purchasing items from NPC shops.

5. Fixed a glitch that allowed for the accrual of unlimited daily reward points via usage of unbreakable toys.

6. Quelis award in Kir's Quest has been adjusted +3 points.

7. Select all button added to the Atqueen Forest release.

8. Removed ancient social media links from user profiles.

9. Added a "new user" indicator to the Users Online page.

10. Added a sort by name/price on Edit Stock (Merchant Shop) page.
Comments: 11 [ View / Post Comments ]