Updates
Go to page: 1 ... 90, 91, 92, 93, 94, 95, 96 ... 380
October 2, 2017 - Aqua Stardust Items and Kir's Big Announcement!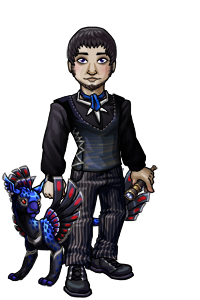 Hello again everyone! My news just keeps getting better and better! This time, I start off by bringing you news of comet - Palora's Paladin is closer, and
stardust should be appearing even more!
In addition, there are now small fragments of the comet that appear to be falling off as it passes by, which I would definitely take off your hands. I have found recipes for various items, and am now selling a recipe card
in my shop
for these items, which you can swap me those fragments for!










But not only that, I've also got a few other items I've started making myself that I'll gladly swap for your extra stardust, if you're interested.




But wait, there's even more! I just got back from visiting with K1R807, and Kir has finally figured out the mysterious dust he found earlier this summer! He noticed some users had been turning in Creatu which had reacted strangely to stardust, and he started experimenting with some of the dust around Uldavi - it turns out, he has quite a large amount of his own stardust,
which he is now selling in his quest shop!
He will also begin selling his own Empty Stardust Urns for you to put the dust into.





What's this stardust able to be used for, you might ask? Well, it turns out he has been able to make it apply on all Uldavian pets except for the RSTUs! What's more, Kir has even figured out how to apply it onto the Opal Galta!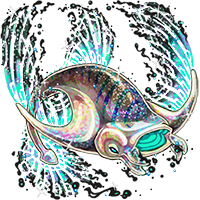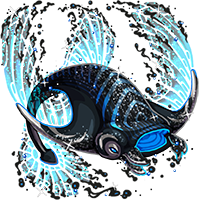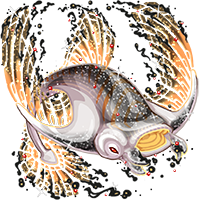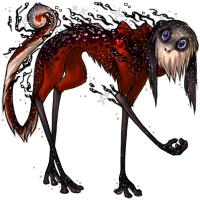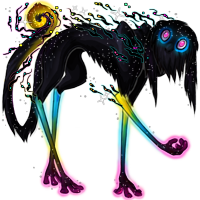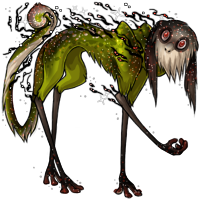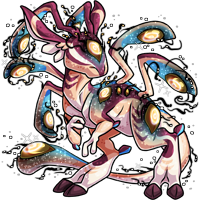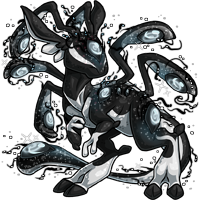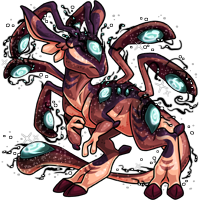 The Gold Stardust Urn in the Cash Shop will also now work on Uldavian Creatu. However, viewing the comet seems to have no affect on Uldavian Creatu.

Now, again, I must take my leave. Faheem is summoning me, saying he has created a strange new potion. I wonder what it could be?

Comments: 10 [ View / Post Comments ]
October 1, 2017 - Achros, Spiders, Cosmics, Stardust, and more!
October Achromatic Hatches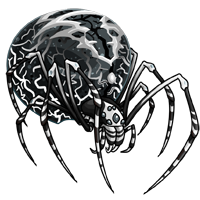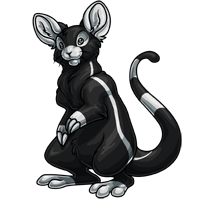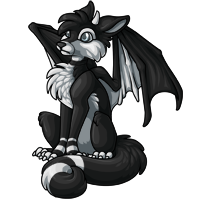 Drachid, Chimby, and Veram are now able to be hatched in
achromatic
for the month of October!
Atquati Comet Festival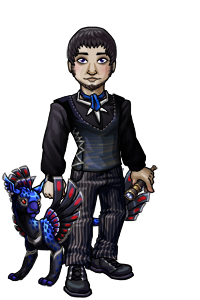 I have wonderful news everyone! First off, the Apple Tree has a new apple! This magical apple won't last after Palora's Paladin leaves, so grab one while you can!

Second, Faheem at the Potion Shop did infact have a great discovery - he has gotten a reaction from a Cosmic Salve with Omni!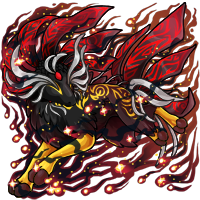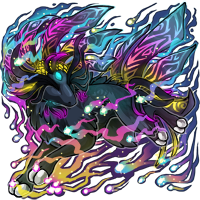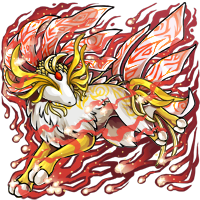 But, that's not all! Faheem has also had another great discovery - while we were discussing this amazing Omni, we inadvertently exposed a Cosmic Salve to a Shaefu, and caused another Cosmic reaction!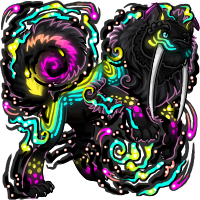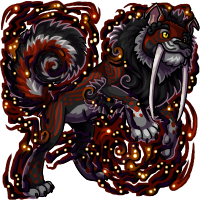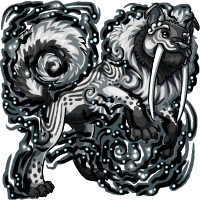 Not only that, Faheem has told me he's hearing reports of other Creatu becoming affected by the Comet.

It seems that Cyid, who spend large amounts of time in the water, have been so strongly affected by Palora's Paladin passing by that they are now able to be Stardusted with a Gold Stardust Urn!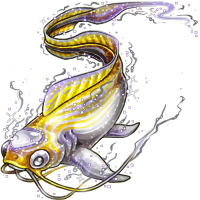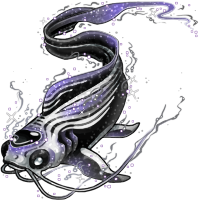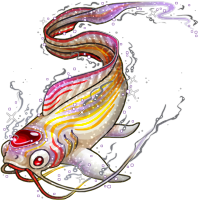 But wait, that's still not all! It seems that there's been some Saruka causing mischief and chucking Driftwood at everyone in sight. Well, those same Saruka have ventured towards all the driftwood that Palora is using for the Comet Festival. In doing so, they have also become affected by Palora's Paladin, and can now be Stardusted with a Gold Stardust Urn!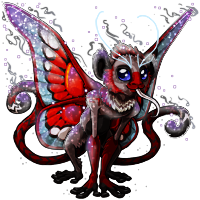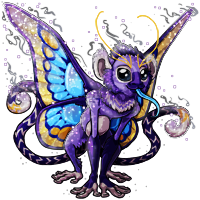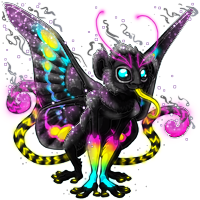 Now, I know this is all very exciting, yet I must take my leave. I've almost finished figuring out every possible recipe for the Piles of Aqua Stardust, but K1R807 is asking me to visit him for some news from Kir himself! I'll let you know shortly if it's anything of importance.
Cash Shop



Drachid Creatu Eggs
and
Drachid Egg Nests
are now being sold in the Cash Shop!

The
Sunken Loot
chest will be
retiring
on October 15th, 2017 at 11:59:59pm.
Cash Shop Pricing Update





Various Cash Shop Items that are also purchasable with Credits have had their Cash Point cost adjusted to reflect a price closer to their current value. This includes Value Packs of those items, which are purchased only with Cash Points.
Comments: 4 [ View / Post Comments ]
October 1, 2017 - Weekly Raffle Results!
The results are in! The winner for this weeks raffle was Pandoryn! Congratulations! The winning pot was 69,224,500 tu.
The raffle has been reset, and you may now buy tickets for next weeks drawing. Remember, the starting pot is always 25,000,000TU, so grab your tickets for a chance to win!
Comments: 0 [ View / Post Comments ]
September 29, 2017 - Observatory Opening!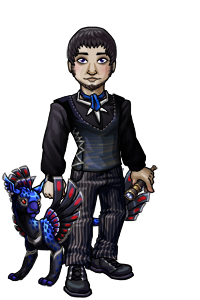 Hello everyone! Palora has asked me to tell you all the wonderful news! She has managed to get the raft working just well enough to go observe the comet - and, Palora's Paladin is just close enough that you and your Creatu can
check it out at the festival Observatory
we've set up! Each Creatu may visit the comet once per day. Make sure you bring your Star Map and Telescope to view the comet - if you don't have your Map or Telescope, go see Palora and give her some Driftwood so there's room for you at the festival!

Rumor has it, the Atquati Creatu who are viewing the comet are having a strange reaction. The stardust is literally clinging to them, much like other planets Creatu in past festivals! (Please note: Creatu have a random chance to gain the effect, it is not guaranteed.)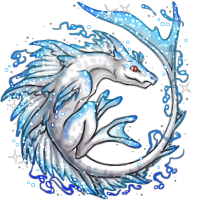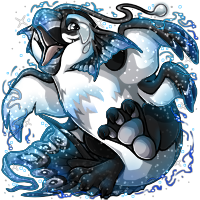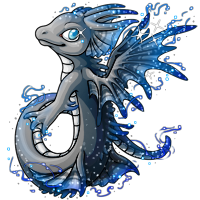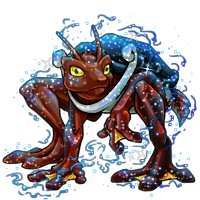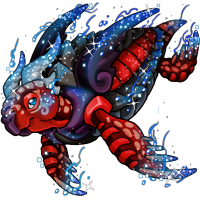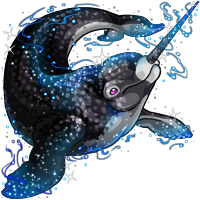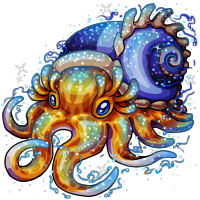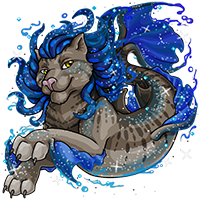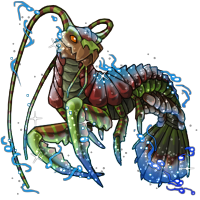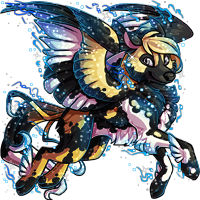 But wait! It seems this Aqua Stardust can also be used on Creatu to gain the same effect, if you have an empty Stardust Urn to put it in. Well, never fear, as I still have some left over Stardust Urns! Sadly, I'm lacking in Piles of Gold Stardust. If you would bring me some Piles of Gold Stardust, I'll happily give you my empty Stardust Urns! To use the Urn, click on the Urn, add the Stardust to it, and then you can Stardust your Creatu!
Visit my shop here.





In the coming days, I will be attempting to find other uses for this Aqua Stardust. But alas, I must go now. Faheem at the Potion Shop is requesting my assistance. It seems he's been having a strange reaction with Cosmic Salves and a pet Omni! I wonder what he's talking about. I'll report back if it's anything interesting!

Comments: 8 [ View / Post Comments ]
September 25, 2017 - Palora Needs Your Help!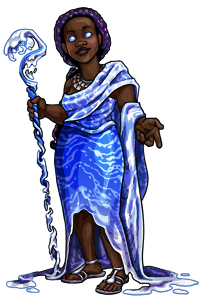 Good day young Ressians, Palora here. Perry and Astra have approached me with what seems to be a major dilemma. As many of you may have noticed, my comet, Palora's Paladin, is making a surprise entrance into the atmosphere of the planet Atquati. Perry informed me that he believes the planet's expansive waters will be the best vantage point for this rare occurrence. However, he doesn't know how to fit everyone out on the water.





I believe that I have a solution to the issue at hand. I see many of you visiting the Enchanted Springs every day, and have noticed that you seem to come away with enormous quantities of driftwood. If we have enough of this wood, I believe we can fashion it into a type of large floating raft, held together for a short period of time by my magic, with which we can hold large amounts of people and their Creatu! Once the comet passes, the waves should pick up again and wash it all away again with no issues. Driftwood seems to be washing up on the shores all over the planet, so search far and wide. With what I already have, if each of you bring me 10 pieces of wood, we should have enough for all to safely view the comet with their Creatu. And, everyone that brings the wood to me will be given an Atquati Star Map and Aqua Stardust Telescope for the Festival!


While you're searching for the driftwood, keep an eye out all over Atquati- it seems the comet is close enough that small piles of stardust might start to fall within the next 48 hours!



Comments: 11 [ View / Post Comments ]