Updates
Go to page: 1 ... 186, 187, 188, 189, 190, 191, 192 ... 377
September 16, 2014 - Personal Update
Friends,
I deeply regret my long absence from Rescreatu. As many of you know, about a year ago some very serious (personal) problems began emerging in my life. For a period of time I simply no longer had the time or the mental wherewithal to continue my work with Rescreatu. I was exhausted and burnt out; however, I can honestly say that the entire time you were in the back of my mind, poking me to return. Everything has now worked itself out and my life has resumed normalcy. I am terribly sorry for how poorly I handled the situation, but I am writing today with the happy news that I am finally able to return to try to pick up where we left off.
I'm the first to admit that there is a great deal of work to be done. I've spoken with our wonderful staff team and we have developed a game plan to move forward from here. We are still very dedicated to this project and will do our very best to bring new life to Rescreatu once again. Over the next few weeks we will be working on our Halloween events with the hope to make them as fun and memorable as ever. Additionally, we will be putting some time into updating some of the more primitive features on the website. Before I left it was our goal to completely recode Rescreatu. Ultimately this goal remains the same; however, as things currently stand we will be focusing on improving what we already have instead.
I have a lot of work ahead of me to earn your trust once again but I am confident that I will be able to do it! In an effort to better keep everyone informed I will work towards committing some time regularly to interact with you all in some type of digital format. Perhaps an "ask Patrick anything" series... I'm not sure yet but am open for suggestions (discuss in comments?). Additionally we will have a designated staff member to act as our community liaison - facilitating communication between you, staff, and myself.
I'm looking towards the future and I hope you all will too. Thank you for sticking with us.
- Patrick
Comments: 62 [ View / Post Comments ]
September 14, 2014 - Weekly Raffle Results!
The results are in! The winner for this weeks raffle was Vamp! Congratulations! The winning pot was 3,312,800 tu.
The raffle has been reset, and you may now buy tickets for next weeks drawing.
Comments: 5 [ View / Post Comments ]
September 10, 2014 - September CS Clothing Set
Formal Jahra Clothing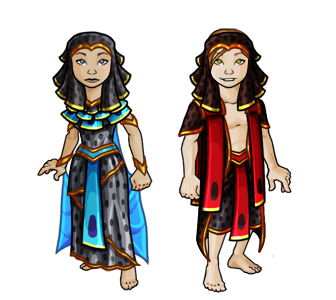 The blinding beauty of Jahra formal wear can now be worn by every resident in Rescreatu. The contents of this jar may be dull in color, but they are bright in personality, just like the Jahra.
Jahra Formal Wear Urn




Jahra Formal Headdresses



Jahra Formal Dresses



Jahra Formal Robes
In addition, we have a few simple pieces that would match perfectly with this set being released in
Fashion Galore
.



Spotted Shorts



Desert Shawls
Comments: 9 [ View / Post Comments ]
September 10, 2014 - New Moderators
The Moderator Department would like to introduce its newest members to the team. Congratulations to Ratchet, Thowra, and Titanium- welcome to the team!

Apologies to those who didn't quite make it. Thank you for your submissions, we would like to invite you to apply again next time our applications open.

Moderator applications are now closed. Thank you to those who applied.
Comments: 27 [ View / Post Comments ]
September 7, 2014 - Tie Dye Outfits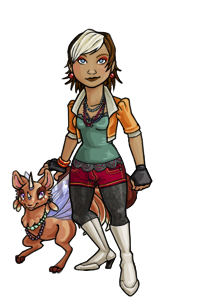 Here are some happy, colorful tie dye outfits that are sure to make any day a bit brighter!
These splashes of color may look random but if you look a little more closely you will see a beautiful swirl pattern of dark on light. It must have taken a lot of careful twisting to get them to come out just right.
Tie Dye Shirts



Red, Yellow, Blue
Tie Dye Pants



Red, Yellow, Blue
Tie Dye Headbands






Red, Orange, Green, Blue, Purple, Black
Additionally, these exquisite
Dark
and
Neon
colors are available in the
Cash Shop
!




Comments: 13 [ View / Post Comments ]