Updates
Go to page: 1 ... 180, 181, 182, 183, 184, 185, 186 ... 380
December 14, 2014 - Winter Contests
There's a chill in the air. Can you feel it?
Luckily, there are plenty of winter activities coming up that'll keep you warm!
Click on the Christmas Event button to see what all the excitement is about.
For starters, our annual Winter Contests have now opened.
Visit them to see how you can enter to win some festive prizes!
Comments: 6 [ View / Post Comments ]
December 14, 2014 - Weekly Raffle Results!
The results are in! The winner for this weeks raffle was itsyourlovebug! Congratulations! The winning pot was 7,395,950 tu.
The raffle has been reset, and you may now buy tickets for next weeks drawing.
Comments: 3 [ View / Post Comments ]
December 10, 2014 - Livestream Event
Our official stream is now... OVER!
Join us to chat and watch as our lovely site artist KiraraNeko creates art for the upcoming Christmas event!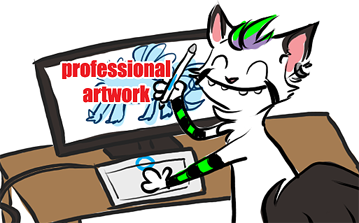 Edit: Thanks to everyone who could attend! We hope you had fun!
Comments: 3 [ View / Post Comments ]
December 9, 2014 - Livestream Announcement
Have you ever wanted to see how our site artists go about creating art for Rescreatu?
Find out by joining our upcoming Rescreatu artist livestream! Come join the fun by chatting and watching as one of our talented site artists creates official Rescreatu art live!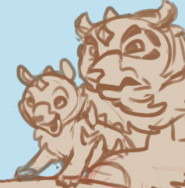 Why is this little Berrok so excited?
Tune in tomorrow, December 10th, for our holiday-themed stream to find out! It will begin around 6pm Rescreatu Time.
Comments: 10 [ View / Post Comments ]
December 9, 2014 - Snowflake Socks Strike Again
Snowflake Socks Strike Again

There was a mistake in the Advent Calender and the snowflake socks were given on 2 days AGAIN. Today's prize should have been the Kurrabi Caboose.
Kurrabi Cabooses will be added to your accounts sometime after reset today.

Due to this there are now double the amount of Snowflake Socks in the game.
To try and keep from lowering their value in the game each person who sends the extra pair of socks to CROWFLUX will get 1 million TU for them.
Only send one pair of socks per person.
If you send me 2 pairs you will get 1 million tu and one pair of socks.
Please send the extra Snowflake Socks to CROWFLUX.
This offer ends on December 14, 2014.
Comments: 22 [ View / Post Comments ]