Updates
May 8, 2019 - Egg Painting Contest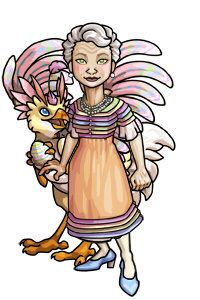 Have you painted an egg yet?
The end date has been extended to May 11th at 11:59pm Rescreatu time!
I'd like you to take the eggs of Toby's favorite elemental Creatu; chimby, intes, ardur and skaldyr; and paint them up with elemental designs! I have templates that you can use to create your own patterns with. You can print these out and color them by hand, or do them digitally. It is your choice! I can't promise you that Toby will use any of them, but I do hope they will inspire him to return to egg painting.
You get a prize just for participating!
You do not have to enter in all four categories.
You can enter in just one!
** Click on Phyllis to go to contest**
Comments: 1