Updates
Go to page: 1 ... 332, 333, 334, 335, 336, 337, 338 ... 352
July 26, 2009 - Weekly Raffle Results!
The results are in! The winner for this weeks raffle was LadyTsunade! Congratulations! The winning pot was 332,294,675 tu.
The raffle has been reset, and you may now buy tickets for next weeks drawing.
Comments: 40 [ View / Post Comments ]
July 22, 2009 - Support Staff Wanted
We have decided to open up support staff for more applicants. If you would like to help Rescreatu and feel you would be helpful to our staff team please feel free to apply. Do not bother applying if you won't be active.
Please do not ask how to apply. Consider that your first test to see if you are eligible.

Comments: 63 [ View / Post Comments ]
July 21, 2009 - More Updates
Profile Module

We've just added a new profile module. To enable it you must visit your profile preferences page. The new module shows all the awards and rankings your account currently holds. This list is updated daily.
Meragon
Indigo, Lime, and Rose are now all available for the Meragon.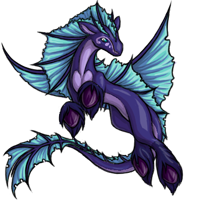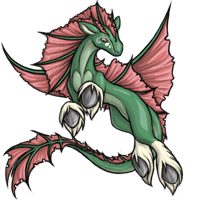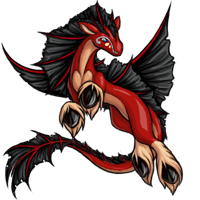 Please remember that any content that staff at Rescreatu cannot moderate is not allowed anywhere on the site including our profiles, forums, chatroom, etc.
Comments: 29 [ View / Post Comments ]
July 21, 2009 - Todays Updates
Updates made so far today:
HTML/CSS is now allowed on user shops, galleries, rancher shops, and showrooms.
You can now order your pets in your profile. The link can be found in your pet module.

We've added the ability to block pet trade requests. Also, there is now a confirmation box when accepting or declining a trade.
We are in the process of ordering 2 differnet plush toys to sell at Rescreatu. We would like to hear which pet you would like to see as a plush. Visit this URL to vote on it.
More coming...
Comments: 28 [ View / Post Comments ]
July 20, 2009 - Intellect Glitch

This is a short notice to let you all know that we have fixed the intellect glitch. You cannot gain intellect any longer by reading the same books over.
Unfortunately, the only way to fix this bug was to reset each pets intellect to what it began at. We are sorry to those of you who no longer have the books they had read in the past, but this was the only viable solution.
In the future intellect will have a greater role in the game, specifically with the new battle system. Because of this, it is important that we fixed this bug.
You will notice now that books have a 5% chance of being destroyed each time you have a pet read it. The reason for this is to deter users from lending out books. It will make them more valuable for users who own them, since now there is risk when using them.
By doing this intellect gains a whole new level of importance. It won't be as easy any more to gain intellect for your pets. It will be challenging, and thus, more rewarding for you.
As usual, sometimes what we do seems to make the game harder for you. But it will make a more rewarding experience for everyone.
Comments: 34 [ View / Post Comments ]