November 30, 2014 - New Find the Feast Prizes

Find the Feast's Prize Shop has now been fixed!

Some new items have been added to the shop.



Comments: 6 [ View / Post Comments ]
November 30, 2014 - Weekly Raffle Results!
The results are in! The winner for this weeks raffle was Twidle! Congratulations! The winning pot was 4,918,775 tu.
The raffle has been reset, and you may now buy tickets for next weeks drawing.
Comments: 6 [ View / Post Comments ]
November 29, 2014 - Current event glitches update
Thank you for being patient with us!
We've fixed the issues at hand with the events:
Xespa's Prize Shop is now working properly.
In addition, the Ritual Chamber puzzle for the Quest should now be visible to play for those who saw nothing on that page.
Find the Feast's Prize Shop is currently still experiencing some problems. We appreciate your patience while we continue to work on this.
If you experience any more problems with the Halloween or Find the Feast event, please report them to the Bugs & Glitches forum for help!
To clarify some confusion about playing the Quest:
It is intended that each time you use a turn to solve the Ritual Chamber puzzle, any carved crystal skulls that do not stick will shatter and be destroyed.
Comments: 6 [ View / Post Comments ]
November 29, 2014 - Glitches in current events
Hey guys,

I really apologize, but if you have submitted a ticket regarding a bug or glitch relating to any of the events currently ongoing, support is extremely short-handed at the moment and unable to sort them for you.

Please post regarding these bugs in the Bugs and Glitches forum instead, so that the Content Management team and other departments are able to see the problem and respond and help.

Thanks for your understanding! Hopefully all of the glitches will be fixed soon! =)

Comments: 16 [ View / Post Comments ]
November 27, 2014 - Undead Invasion and the Quest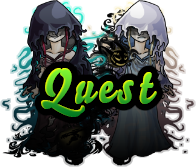 Xespa and Xoria have finally shown their faces, only to discover the continuing chaos! Will they uncover what's causing the Undead to invade?
Go visit them
if you're curious to find out.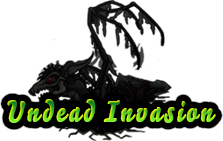 The Undead masses just aren't giving up. As more rise to feed on the living,
the sisters demand your help
gathering their Ebilia and Jaaku armies to subdue them! Which sister's side will you choose to be on when push comes to shove?
The Halloween Event and Seasonal hunting for Jaaku and Ebilia eggs will close Thursday, December 4, 2014 @ 11:59 PM (Rescreatu Time).
Comments: 19 [ View / Post Comments ]