February 7, 2015 - February Achromatic Hatches
February Achromatic Hatches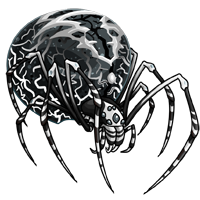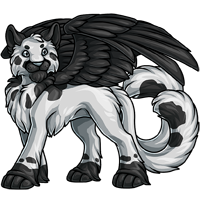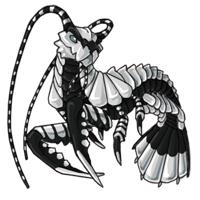 Drachid, Otachie, and Skaldyr will be able to be hatched achromatic for the remainder of February.

In addition for this month, Drachid Eggs and related items are now being sold in the Cash Shop!
Comments: 4 [ View / Post Comments ]
February 1, 2015 - Weekly Raffle Results!
The results are in! The winner for this weeks raffle was HanaImakura! Congratulations! The winning pot was 4,683,650 tu.
The raffle has been reset, and you may now buy tickets for next weeks drawing.
Comments: 3 [ View / Post Comments ]
January 25, 2015 - Find the Feast 2014 Prizes and Winners
Even though it's been a couple of months since, everyone is probably still stuffed from the Find the Feast 2014 event!
It was certainly one to remember.
Below are the prizes for those who participated in the event and placed in the leaderboards:
Participation Trophy

Living Feast top 25
Winner Trophy & Stuffed Abigail Squishy


choongii
GLaDOS
UnoMeto
Redrock
Taiko
MaiKaida
Smuh
Salt
Yaizhbeen
thehippi
Death
Thowra
Zaefyra
RainofStars
Procyon
vict0r91
Titanium
lilie
Kitty
Billbee
wolfspirit25
Elley
Ratchet
River
TARDIS
Undead Feast top 25
Stuffed Pixie Squishy & Winner Trophy


Redrock
MaiKaida
GLaDOS
River
Takara
choongii
Thowra
thehippi
Titanium
Smuh
RainofStars
Taiko
Yaizhbeen
AriaKaye1
Zaefyra
Elley
MissHalloween
OutoftheShire
FriskyTrout
calltherp
Lunasparkle
Kittykat
VickyM
Mondfuchs
Ally
Comments: 7 [ View / Post Comments ]
January 25, 2015 - Halloween 2014 Leaderboard Winners
Below are the top 10 players of each leaderboard and their prizes for the Halloween 2014 event!


Tainted Xespa Aura & Tainted Xoria Aura

Xespa Leaderboard
Xoria Leaderboard
Comments: 6 [ View / Post Comments ]
January 25, 2015 - Previous Event Prizes
I guess late is better than never, right?
The following prizes have been awarded that were missing from previous events. We apologize for the delay and want to thank those who brought these to our attention!
Halloween 2013
Xespa & Xoria Leaderboard top 10 Winners


Christmas 2013
Caption and Baking Contest Avatars



(Caption contest participants will also be receiving the missing prize of one Frozen Vale Nest Hand Puppet.)
Spring 2014
Egg & Plant Quests Leaderboard top 25 Winners

Comments: 8 [ View / Post Comments ]