Updates
Go to page: 1 ... 162, 163, 164, 165, 166, 167, 168 ... 327
October 11, 2013 - Website Tour
Today we've implemented the beginnings of a website tour system. Upon logging in all players will experience the new user navigational tour. Don't worry - after going through it the first time you won't see it again.




On the left side navigation we've replaced the shop link with a new help button. Over the next few days and weeks we will be rolling out individual tours for each major feature. If you require any assistance, click on the icon to spawn the tour.




Your thoughts regarding this new system are greatly appreciated!
Comments: 21 [ View / Post Comments ]
October 6, 2013 - Weekly Raffle Results!
The results are in! The winner for this weeks raffle was Senses! Congratulations! The winning pot was 6,493,100 tu.
The raffle has been reset, and you may now buy tickets for next weeks drawing.
Comments: 5 [ View / Post Comments ]
October 5, 2013 - Shaefu Clothing Update
Formal Shaefu Clothing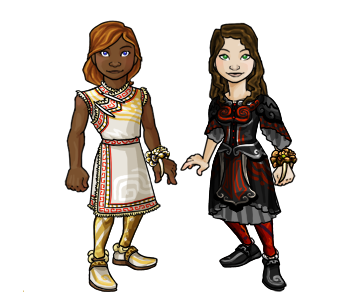 Being royalty is something you are born into. Having the clothing of royalty, on the other hand, is something you can achieve through hard work. It is time to make it a little easier with this formal Shaefu clothing set. Buy items individually or grab a chest for a grab bag of colors.








For those with a little less cash, we have some generic Shaefu-themed releases as well. Swirl slippers and leggings are now stocking in Fashion Galore.

















Wearing these will keep you... Shaefu and warm as fall sets in!
Comments: 7 [ View / Post Comments ]
October 2, 2013 - Updated Creatu Search
Creatu search has received a major update. Over the last two days we've recoded it from scratch. While the basic functionality remains similar, there are a few notable improvements I'm sure you'll all appreciate.
- Most search parameters now allow multiple option selections
- Added effects as a search parameter
- You can now choose an additional effect display column which will list all of the effects a creatu has
If you find any problems with it, please post them here and we will address them ASAP!
Comments: 37 [ View / Post Comments ]
October 1, 2013 - October Achromatic Update
The following creatu are available to be hatched in Achromatic for the month of October: Paor, Quelis, and Shaefu.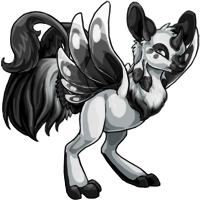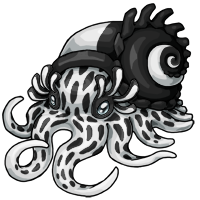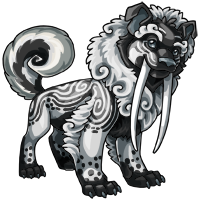 Comments: 7 [ View / Post Comments ]