Updates
Go to page: 1 ... 158, 159, 160, 161, 162, 163, 164 ... 323
October 15, 2013 - Cash Shop Update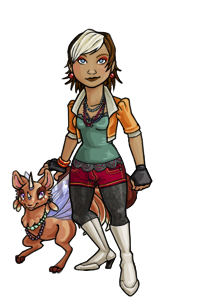 Nicolette has opened up a new shop within the Cash Shop. All CS clothing items will now be sold in this shop. This new feature allows you to preview clothing items on your Human Avatar before making your purchase. It also offers some useful filters and search options.
Please provide your feedback below. In the near future, we plan on extending this feature to all clothing items on Rescreatu. Your feedback will allow us to do so more quickly.
Comments: 6 [ View / Post Comments ]
October 15, 2013 - Multiple Shop Updates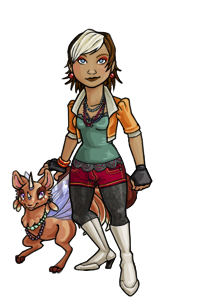 Fashion Galore
Just in time for the cool weather Fashion Galore will be selling Hoods.




Black Blue Red Beige


Green Brown
Our wonderful artist have also revamped the Deluxe, Long, and Short Cloaks. They now have more room to help hide your wild hair.


Healthy Food Stand
Keep your Creatu healthy and strong with our new striped fruits.



Striped Grapes Striped Banana Striped Watermelon
Baked Goods


For those Creatu with a sweet tooth Baked Goods would be your store.


Cyid Eclair Zenirix Bread
Squishy Shop
The Squishy Shop has added a few more items you can add to your squishy shelf collection.


Achromatic Ivik Achromatic Valabex


Calico Jaaku Achromatic Jaaku
Apple Tree

Watch out while visiting the
Apple Tree
I have gotten reports that it is now growing
Poison Apples
. Hopefully it is just the time of year since
Haunted Apples
seem to be showing up also.

Comments: 10 [ View / Post Comments ]
October 14, 2013 - Lab Outfits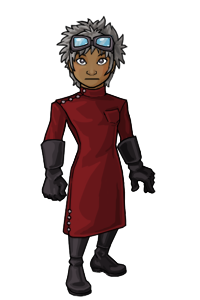 Lab Clothes
Fashion Galore is now stocking some new inventory.
Lab Goggles
Blue, Green, Orange, Red




Lab Coat
Gray, Crimson, Black, White




Lab Gloves
Black, Gray, Crimson, White




Lab Boots
White, Black, Grey, Crimson




These items are a must for all of the
aspiring mad scientists out there.
Comments: 8 [ View / Post Comments ]
October 13, 2013 - Weekly Raffle Results!
The results are in! The winner for this weeks raffle was LyfeSaver! Congratulations! The winning pot was 3,446,600 tu.
The raffle has been reset, and you may now buy tickets for next weeks drawing.
Comments: 5 [ View / Post Comments ]
October 11, 2013 - Website Tour
Today we've implemented the beginnings of a website tour system. Upon logging in all players will experience the new user navigational tour. Don't worry - after going through it the first time you won't see it again.




On the left side navigation we've replaced the shop link with a new help button. Over the next few days and weeks we will be rolling out individual tours for each major feature. If you require any assistance, click on the icon to spawn the tour.




Your thoughts regarding this new system are greatly appreciated!
Comments: 21 [ View / Post Comments ]