Updates
September 14, 2021 - Squishy Bin
Squishy Bin
In the back of the old Freaky Toy Store, Debbie found this bin filled to the brim with perfectly not-freaky squishies! Ursula said she didn't want to sell them and they were what the old owner of the toy store used to make, so the pair decided to give them away! But some seem to be a bit more magical than other squishies in the bin...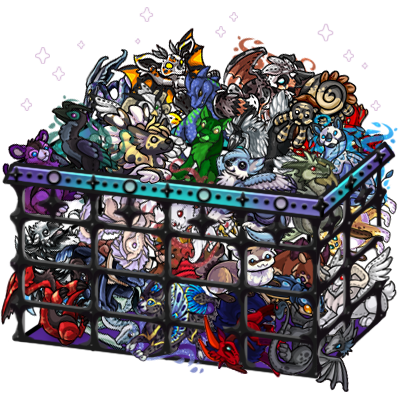 While the Squishy Bin has a limited inventory for now, there will be more added soon.
You can take a squishy once every 20 minutes.
Click here
to find the Squishy Bin, or find it on the
Activities
page under
Luck
!
Magical Squishies




You also have a chance to find all new Magical Squishies in the Squishy Bin! These squishies will change your Creatu into the same Species and Color as the Magical Squishy you use! Please note, this change is permanent and cannot be reversed.
Unfortunately, it seems the Squishy Bin doesn't contain any Magical Cash Shop or Uldavian Squishies. I wonder if those will be finding their way to the citizens of Rescreatu soon...
Comments: 18