Updates
November 28, 2021 - The Harvest Festival is ending soon!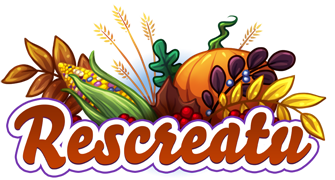 The fields are empty for the rest of the year and the cold winds have started to blow.
This year's Harvest Festival is coming to an end as winter begins to make itself known.

Tonight at reset (11:59pm, November 28th) Ethan's Pie Baking will close and the rest of the Harvest Festival will begin to wind down.
Be sure to get those last few pies in the oven, grab all the Harvest items you want from the shops and make the most of Exploration before it returns to normal.
Don't forget to comment what you are thankful for on our previous update for your chance to win a Rose Gold Dye Kit!
Remember, the Autumn Gold Chest will remain in the Cash Shop until the end of this month.
Which parts of this event did you enjoy the most? What changes would you like to see next year?
Let us know by leaving a comment on our Event Feedback thread!
Comments: 1