Updates
November 19, 2021 - Birthday party is coming to a close...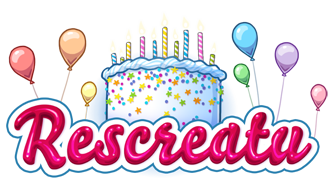 The party is winding down...
Thank you for joining us to celebrate our 16th birthday!
It seems that most of the scattered cupcakes have been found now, and Marcus' stock of Party Hats is running low.
At reset tonight, the Party Hats will stop stocking and the Birthday Cupcakes will no longer be available in Explore. Today is also the last day to obtain the birthday Forum Avatar and to purchase Mythical Eggs at their special sale price!
Be sure to make the most of these offers while they're still available!
Don't let the post-party blues get you down too much though, as some of these treats are sure to make a return for future birthday celebrations.
~~
It seems the winds are changing and autumn leaves are falling to the ground all across the planets of Rescreatu. It's time to start wrapping up warm!
Comments: 3