Updates
October 2, 2021 - OAK Creatu are back!!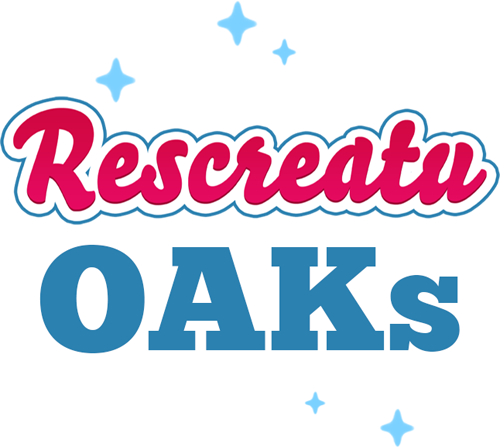 The time has finally come: OAK Creatu Custom Effects are here!!
Custom Effects are a One-of-A-Kind effect that you can apply to your Creatu which no other player will have. Any Creatu species in any color can receive an OAK Effect.
We are introducing a new art approval process to obtain an OAK Creatu through user-submitted content.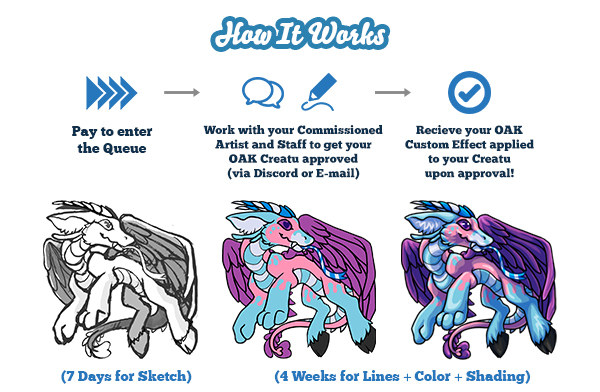 To begin the process you must buy a slot in the queue. To get your own Custom Effect, you must find your own artist, on or off site, and commission them to create a Custom Effect using the Rescreatu Art Style. You and your commissioned artist will work with qualified site artists to guide you through the art approval process, from sketch to finished art graphic.
(Site artists may offer commissions if they wish, but site artists will not be responsible for making your OAK Creatu as they had done in the past.)
Currently there are 10 slots total in the queue, but this is subject to change as we figure things out. At the moment Crowflux is the only site artist qualified to approve new OAK Creatu art. So we appreciate your patience as we figure out this new system.
(Additionally, staff members will be temporarily unable to buy any queue slots to allow users to take full advantage of this launch.)

You can find all the information you need on the
Queue page
!
At the time of posting this update, the Queue will not be open yet to give everyone time to prepare. For this launch, the 10 slot queue will open in two parts to give people in different time zones the best chance possible to get a slot:

First 5 queue slots will open October 4th 2021 @ 12AM (Midnight, RST)
Last 5 queue slots will open October 4th 2021 @ 12PM (Noon, RST)
(RST - Rescreatu Site Time)

We're looking forward to helping create beautiful OAK Creatu with you! ♥
Comments: 20