Updates
July 26, 2020 - Scuba Time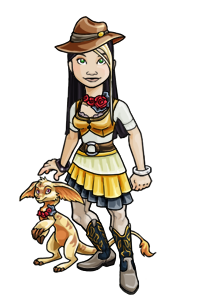 "Why, howdy there, stranger. There seems t' have been some kinda mistake. I've been lumbered with a whole load o' scuba gear an' I ain't got no use for it! Here's an idea, why don' I give ya some for helpin' me out with m' quest?"
For the next couple of weeks, Cassie will randomly award parts of a scuba gear kit to those who help out with her clothing quest!
With summer heating up, you'll definitely want to have a full set of scuba gear on hand in case you need to cool off in the crisp waters of Atquati. There are four pieces to collect, so no time to waste!
Head over to see Cassie and find out what your first task will be!



Don't miss our previous update regarding the Vintage Golden Bag!

Comments: 3