Updates
March 17, 2020 - St Patrick's Day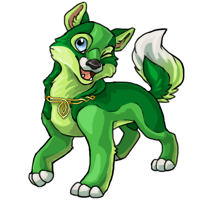 Hi there, everyone. Remember me? I'm Madigan, daughter of Eyolf's line, bearer of the golden necklace, and keeper of Eyolf's tale. I'm back to celebrate my favorite day of the year, St. Patrick's Day, with you all!
I've gathered together some treats to share. Call them prizes, if you will, because you'll have to figure out where I've stashed them away.
Don't worry, though, I won't give you the runaround. To collect your prize, all you have to do is visit the first person who comes to mind when you think of St. Patrick's Day. I'll meet you there!
Don't delay, I'll only be around today!
Joyfully yours,
Madigan
Comments: 14