Updates
September 4, 2017 - Arising Loot!
Cash Shop
Feast your eyes on the newest of treasures brought up from the bottom ocean floors of Atquati -- Sunken Loot. As aquatic life clings to this chest, deep sea secrets dwell from within.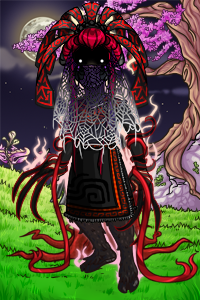 You can now find this chest in the Cash Shop for 100CP each! Each chest contains two Tails of Questionable Origins, two Merbits, and one of the following items: Deepsea Eyes, Your Own Horn, Boom Boom of Doom, Shell Bra or the Under Da Sea Backdrop.
As an added plus, the
Tails of Questionable Origins
and
Merbits
comes in the following colors:
Abyss, Sand, Mud, Sun, Seafoam, Axolotl, Kelp, Coral, and Ocean.
Can you collect them all?
While you get all of these goodies, upon purchasing this chest, you'll also receive this Hidden Avatar!
Can you find this Hidden Avatar?
Trip and Kai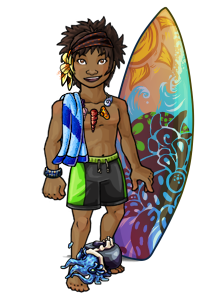 Trip will now be stocking the Snow Tail of Questionable Origin and Snow Merbits!
Enchanted Springs

The Enchanted Springs have undergone some upgrades!
- The rate of finding Quelis Eggs has increased when at tier 3 or higher
- Creatu no longer lose stats when at tier 3 or higher
- Creatu now gain a larger stat boost when at tier 3 or higher
- Users no longer lose TU when at tier 3 or higher
- Snow Tail of Questionable Origin is now obtainable at tier 5
- Snow Merbits are now obtainable at tier 5


Dyed Tail of Questionable Origin and Merbits
Snow Tail of Questionable Origin + Small Bottle of Amber Dye = Amber Tail of Questionable Origin
Snow Tail of Questionable Origin + Small Bottle of Azure Dye = Azure Tail of Questionable Origin
Snow Tail of Questionable Origin + Small Bottle of Indigo Dye = Indigo Tail of Questionable Origin
Snow Tail of Questionable Origin + Small Bottle of Lemon Dye = Lemon Tail of Questionable Origin
Snow Tail of Questionable Origin + Small Bottle of Lime Dye = Lime Tail of Questionable Origin
Snow Tail of Questionable Origin + Small Bottle of Magenta Dye = Magenta Tail of Questionable Origin
Snow Tail of Questionable Origin + Small Bottle of Orchid Dye = Orchid Tail of Questionable Origin
Snow Tail of Questionable Origin + Small Bottle of Rose Dye = Rose Tail of Questionable Origin
Snow Merbits + Small Bottle of Amber Dye = Amber Merbits
Snow Merbits + Small Bottle of Azure Dye = Azure Merbits
Snow Merbits + Small Bottle of Indigo Dye = Indigo Merbits
Snow Merbits + Small Bottle of Lemon Dye = Lemon Merbits
Snow Merbits + Small Bottle of Lime Dye = Lime Merbits
Snow Merbits + Small Bottle of Magenta Dye = Magenta Merbits
Snow Merbits + Small Bottle of Orchid Dye = Orchid Merbits
Snow Merbits + Small Bottle of Rose Dye = Rose Merbits
Comments: 14