Updates
June 5, 2019 - Contest Results and Karrie's Shop
Elemental Egg Design Results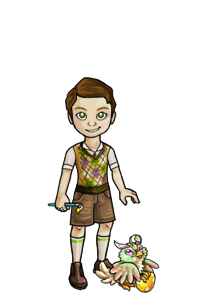 My grandmother is sneaky, but wow! She told me about the contest and showed me all the pretty elemental designs you made for my favorite elemental Creatu eggs. I couldn't help but try to paint them myself, and you know what? I realized how much I missed egg painting. I don't suppose you think it's too late to do that this year, do you?
But Grandma said I had to pick one of each as my favorites. That was really hard. But I finally did, and those are the designs I will be using for the elemental Creatu eggs from now on. Here are the results!
(Click below to view the winning entries)
Congratulations to the winners of the Elemental Egg Painting Contest. Each of them will receive a full set of painted elemental eggs. Took me some practice to get them right, but I hope you're pleased with them! We might have to do this again next year... what do you think? Leave a comment below with your thoughts on doing this again!
Karrie's Shop Opens Again!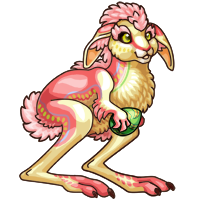 Oh, how exciting. Toby is going to paint eggs again? That means I can open shop too! You can turn in shiny things for points, and buy egg painting kits from my shop. Then you can learn patterns too, and get painted eggs from Toby to get more points! Yay!
It has been a while since I've been open, so I've had time to make a few new things for you. I hope you like them! Hop on by soon!
Comments: 2