Updates
Go to page: 1, 2, 3, 4, 5, 6, 7 ... 315
November 8, 2018 - Coming to an end...
The Xisters Need You!
Have you been collecting living spiders for the Xisters? They've been keeping track of how many you have turned in. Once you get enough, you will be able to continue the quest to help Xespa and Xoria defeat Ruwyn and get their Creatu back! To see if you have turned enough in, go back to Otroe Circle and talk to Xespa and Xoria. They're anxiously awaiting your return! Oh, and make sure you're in costume! You might still need it.


Wrapping Up
Remember to start your egg hunts by the time November 10th draws to a close... All other events will be closing on November 12th at 11:59pm Rescreatu time, so make sure you don't miss the opportunity to get the awesome holiday treats from Trick or Treating, the Lair and finally, the End of Ruwyn! Or is it the end?



Undead Gondra!
The season of scares is nearly over, but the magic just doesn't want to let up! Undead gondra are now being seen in places. Do you have what it takes to get yourself another new undead companion? Or are you too afraid?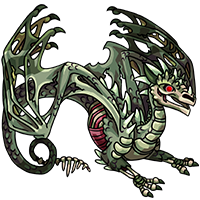 Comments: 6 [ View / Post Comments ]
November 4, 2018 - Plague
Some of you have

noticed

a large

number of spam accounts being made recently.
We believe these are accounts made by some kind of Bot, some of which are being made with links to unsafe websites displayed on their profile.
We are currently looking into ways of stopping them and also take this opportunity to remind you not to click on any strange links!

We have a Hacker Smasher for hackers but we're currently unarmed in the fight against weird bot accounts!
If you could wield any weapon to stop them what would you use and what would you name it?
Comments: 35 [ View / Post Comments ]
November 4, 2018 - Weekly Raffle Results!
The results are in! The winner for this weeks raffle was rita! Congratulations! The winning pot was 43,235,500 tu.
The raffle has been reset, and you may now buy tickets for next weeks drawing. Remember, the starting pot is always 25,000,000TU, so grab your tickets for a chance to win!
Comments: 0 [ View / Post Comments ]
November 2, 2018 - November Achromatic Hatches
November Achromatic Hatches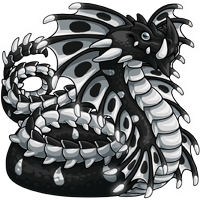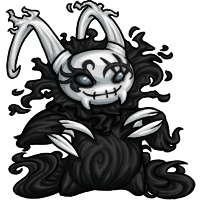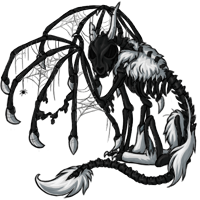 Noctis,
Jaaku,
and
Ebilia
are now able to be hatched in
achromatic
for the month of
November
!
Cash Shop



Noctis Creatu Eggs and Noctis Egg Nests are now being sold in the Cash Shop!
Comments: 4 [ View / Post Comments ]
October 31, 2018 - Happy Halloween!
Happy Halloween!
Happy Halloween from Rescreatu staff. We hope you have been enjoying the holiday so far!

Hot on the Trail?
Have you found all three clues that Xoria and Xespa need yet? Once you have, don't forget to return to Reiflem to give them to the Xisters! They are very worried about the Creatu that have vanished.



Trick or Treat!
Is your costume ready to go? If not, you better hurry because it's time to go Trick or Treating! While users are online, you can go from profile to profile, and click the Trick or Treat button to either get a nice surprise, or a spooky trick! Access their profile from the chat, or from the users online page. There will be a little icon visible next to the names of those you have not yet visited, so check often and get as many holiday goodies as you can!



The Lair has Awoken
Too many tricks or treats? Well, if you have a surplus of tricks and treats you don't want, you can now take them to the mysterious Lair! Offer them as a sacrifice, and the mysterious spirit that inhabits the lair might just reward you with something better. But dare you take that chance? It is known to be very picky about granting its rewards. We hear that a few new treats are coming out of the Lair.



New Undead Creatu!
Moans and howls and screams abound as undead Creatu arise from their graves to stalk through the night. The ones who have been infected with this curse in the past have been joined this year by the Undead Ivik! But even the undead need love as well. Do have enough love in your heart to care for this new tortured soul?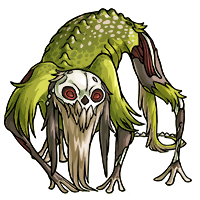 Comments: 8 [ View / Post Comments ]