Updates
Go to page: 1, 2, 3, 4, 5, 6, 7 ... 327
April 27, 2019 - Planter Problem
We are experiencing some problems with the Charmed Planter.


While we look at fixing the problem we advise you
DO NOT
hand any plants into Addison's Plant shop.

You can still grow your seeds


We'll keep you updated
~

Comments: 1 [ View / Post Comments ]
April 22, 2019 - Spring is here!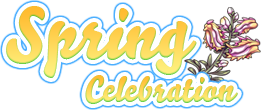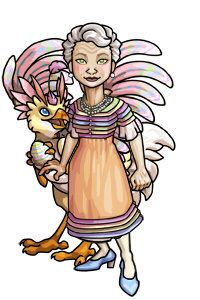 Aren't you happy that Winter is coming to a close? It got so cold this year that my poor old bones are still aching. But now that Spring has arrived it is getting warmer and flowers have begun to sprout. It won't be long before the four worlds are blooming again! It's such an exciting time of year, especially with all the hatching I need to do. I hope you've got lots of eggs for me!


I'd like you to take the eggs of Toby's favorite elemental Creatu; chimby, intes, ardur and skaldyr; and paint them up with elemental designs! I have templates that you can use to create your own patterns with. You can print these out and color them by hand, or do them digitally. It is your choice! I can't promise you that Toby will use any of them, but I do hope they will inspire him to return to egg painting.
** Click on Phyllis to go to contest**


The Easter Egg Hunts are Here!

Throughout Scria and Relcore, our favorite spring Creatu have been busily laying and hiding eggs. Can you find the beautiful pastel eggs of the easero hidden in the cloud plains? How about the earth-toned eggs of the kurrabi? They know you're coming, and have hidden their eggs quite well. But if you're careful and patient, you will be able to find them! How many can you get?

Remember, once you begin your egg hunt you have 48 hours before you run out of time. The egg hunts will close on May 5th at 11:59 pm Rescreatu time. After this moment, the easero and kurrabi will gather up all the eggs that haven't been found and all egg hunts will end. So give yourself plenty of time and good luck!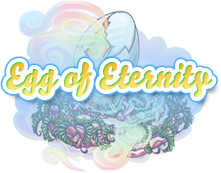 The egg of Eternity has revealed itself! Don't forget to visit it once each day to see what it will grant you. Will you find the ageless extract that allows your adult Creatu to appear youthful forever? Or will you discover other wonderful gifts that can only be granted by this mysterious egg? Visit and find out!







Flowers Galore!
While you're busily moving about on your holiday business, don't forget to keep your eye out for seeds blowing in the wind. Make sure you collect as many as you can to take to the planter. There is always room for more flowers in the spring! The more flowers you grow, the more points you earn. The more points you earn, the more prizes you get! Show us the best of your green thumb and see how many you can plant!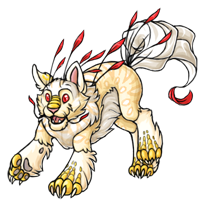 Congratulations ArtimisThena you are the winner of the Albino Liyure Raffle! Your Liyure will be added to your account shortly.

Comments: 8 [ View / Post Comments ]
April 21, 2019 - Weekly Raffle Results!
The results are in! The winner for this weeks raffle was Raymondc23! Congratulations! The winning pot was 46,423,750 tu.
The raffle has been reset, and you may now buy tickets for next weeks drawing. Remember, the starting pot is always 25,000,000TU, so grab your tickets for a chance to win!
Comments: 0 [ View / Post Comments ]
April 15, 2019 - Winter Prizes
It has been quite a bit of time since Winter!
We apologize for the delay, but the prizes are being handed out shortly!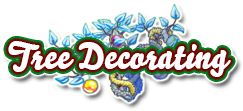 Congratulations to all the winners!
Trophies will be handed out as well!
Comments: 5 [ View / Post Comments ]
April 14, 2019 - The Cash Shop Special
Cash Shop Special!



The Promo ends Saturday, April 20th, at 11:59pm res time.
Purchase 300 or more Cash Points and you will have a 50% chance to receive 1 random retired CS egg.

Purchase 500 or more Cash Points and you will have a 100% chance to receive 1 random retired CS egg.

Purchase 1,000 Cash Points or more and you will receive one of each retired CS egg!
The retired CS eggs include the Kioka Creatu Egg, Omni Creatu Egg and the Liyure Creatu Egg.
Please note, if you haven't received your eggs within 12 hours rmail Isolation with the amount of CP purchased and approximate time of purchase (please also let us know whether you used Xsolla or Paypal for your transaction) and your account will be credited within 24 hours.
Comments: 1 [ View / Post Comments ]