Updates
Go to page: 1, 2, 3, 4, 5 ... 338
November 28, 2019 - Thankful for your help!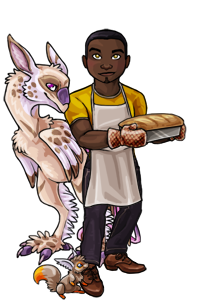 I wanted to stop by and share how thankful I am for our community. With your help, I've been able to make it through the pre-order holiday rush. However, the demand is still high for last minute orders and I can't keep up! If you could head over to the kitchen and make a few more pies I would be even more appreciative. In fact, I made some time last night to whip up a few special pies and have 25 slices of each to give to those who have been most helpful in this endeavor.
I need your help baking pies through the rest of November! My kitchen will close on 11:59pm, November 30th.
The top 25 bakers of Green Apple Pies will receive an Endless Slice of Green Apple Pie.

The top 25 bakers of Yellow Apple Pies will receive an Endless Slice of Yellow Apple Pie.

The top 25 bakers of Red Apple Pies will receive an Endless Slice of Red Apple Pie.

Comments: 3 [ View / Post Comments ]
November 26, 2019 - Ethan Needs Help!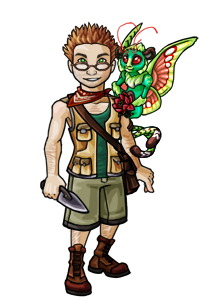 Hello everybody! I was taking a stroll through the Relcore Market enjoying the brisk air and admiring the beautiful changing hues of the autumn leaves when I heard a bit of ruckus coming from Ethan's Bakery. I stopped in to see if I could lend a helping hand, as it is the season of gratitude and giving. However, it seems that he may need an entire neighborhood to help him out. I am off to help a wee bit more but if you are feeling generous you should stop by and see if you could be of any use too.
The end date for this event as well as the prizes will be announced tomorrow!
Comments: 1 [ View / Post Comments ]
November 26, 2019 - New Barter Tokens
New Barter Tokens have popped up to assist you in offering on those expensive items you're after in trades.







Comments: 5 [ View / Post Comments ]
November 24, 2019 - Weekly Raffle Results!
The results are in! The winner for this weeks raffle was Billbee! Congratulations! The winning pot was 49,984,600 tu.
The raffle has been reset, and you may now buy tickets for next weeks drawing. Remember, the starting pot is always 25,000,000TU, so grab your tickets for a chance to win!
Comments: 1 [ View / Post Comments ]
November 19, 2019 - Undead Kioka, Rule Change
Rule Update
Site rule #15 has been updated and now contains 15a and 15b, pertaining to cross site trading. The new rule change is as follows:

15b. Cross site trading of ONLY Creatu, Tu, or items is allowed between other similar pet games, when allowed by their rules as well. If a site does not expressly permit cross site trading, then you are not allowed to trade anything on Rescreatu for anything on that site. All cross site trading is done AT YOUR OWN RISK and will not be refunded if you are scammed via a user promising you something on another site, even if the deal is made on Rescreatu.

Please note that trading anything for cash is still not allowed as per site rule 15a. Art may now be advertised for USD, but transactions must be completed off site, as per the change to 15a.

This rule change is only being tested at the moment, and may be reverted in the future should it cause issues.

Undead Kioka
Check out our previous post about Undead Kioka in case you missed it!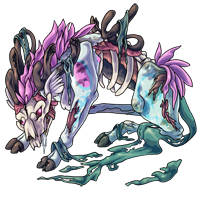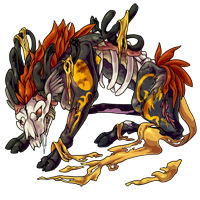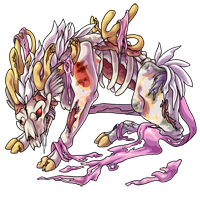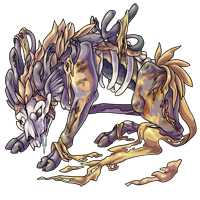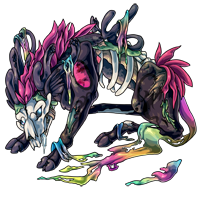 Comments: 9 [ View / Post Comments ]